How to throw a christmas party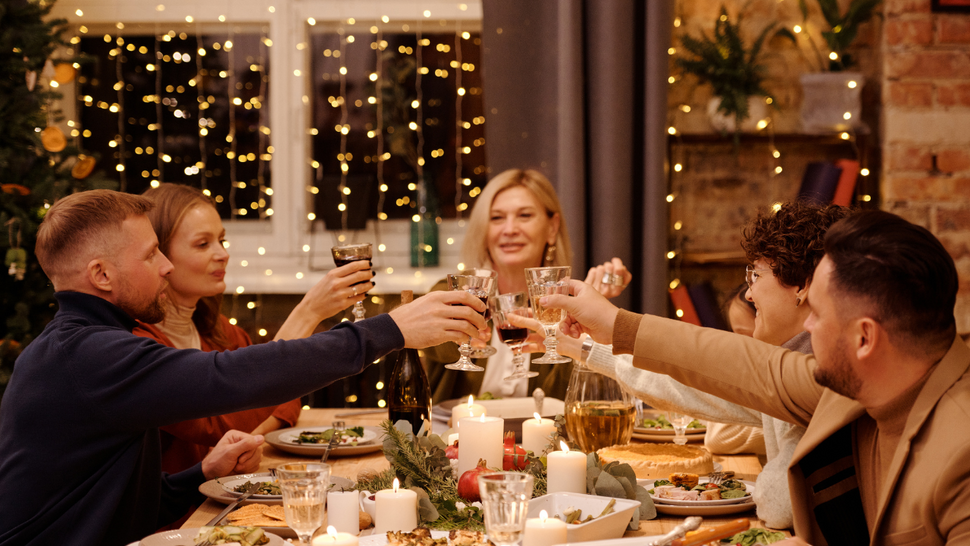 What better than a great christmas party with friends and family?
The holiday season is one of the most wonderful times of the year, but it can also be one of the most stressful. Between buying gifts, decorating the house, and preparing meals, it's easy to feel overwhelmed. One of the biggest sources of stress, however, is hosting a Christmas party. But fear not, with a little planning and preparation, you can throw a memorable and stress-free Christmas party that will have your guests talking about it for years to come.
Plan Ahead
The key to throwing a successful Christmas party is planning ahead. Make a list of everything you need to do and start working on it well in advance. This includes everything from sending out invitations to buying decorations, preparing the menu, and shopping for ingredients. By planning ahead, you can avoid last-minute rushes and ensure that everything is ready in time for your party.
Set the Scene
The right atmosphere can make or break a Christmas party. Start by choosing a theme and decorating your home accordingly. Whether you opt for traditional red and green or a more modern theme, make sure the decorations are tasteful and in keeping with the occasion. Candles, fairy lights, and garlands are a great way to create a warm and inviting atmosphere.
Keep It Simple
One of the biggest mistakes hosts make when planning a Christmas party is trying to do too much. Keep things simple and focus on the essentials. This means offering a few delicious appetizers, a signature cocktail or two, and a simple yet elegant main course. If you're short on time or don't want to do all the cooking yourself, consider hiring a caterer or asking guests to bring a dish.
Consider Dietary Restrictions
When planning your menu, it's important to consider any dietary restrictions your guests may have. This includes food allergies, vegetarian or vegan diets, and religious restrictions. Make sure there are plenty of options for everyone, and don't be afraid to ask guests about their dietary needs in advance.
Create a Festive Playlist
No Christmas party is complete without music. Create a festive playlist that includes all your favorite holiday tunes, from classic carols to modern hits. If you're not sure where to start, there are plenty of Christmas playlists available on streaming services like Spotify and Apple Music.
Offer Activities
To keep your guests entertained, consider offering a few activities. This could be anything from a Christmas quiz to a cookie decorating competition. If you have a large group of guests, consider setting up a DIY photo booth with props and backdrops.
Provide Plenty of Drinks
No party is complete without drinks. Make sure there are plenty of non-alcoholic options available for guests who don't drink, as well as a range of alcoholic drinks. If you're offering cocktails, consider making a large batch in advance to save time.
Don't Forget the Little Details
The little details can make a big difference when it comes to hosting a successful Christmas party. Make sure there are plenty of napkins, plates, and cutlery available, and don't forget to stock up on essentials like ice, mixers, and garnishes. Consider offering party favors for your guests to take home, such as homemade cookies or a small gift.
Enjoy Yourself
Finally, don't forget to enjoy yourself. Hosting a party can be stressful, but it's also a great opportunity to spend time with friends and family. Don't worry too much about things being perfect – focus on having fun and making memories that will last a lifetime.
In conclusion, hosting a memorable and stress-free Christmas party is all about planning ahead, keeping things simple, and focusing on the little details. By following these tips, you can ensure that your party is a success and that your guests have a great time. So put on your favorite christmas sweater and enjoy!
Also view